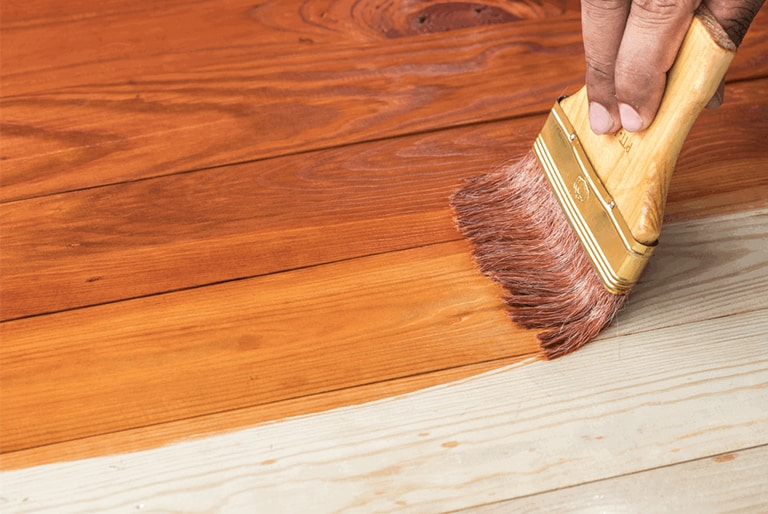 VARNISHING AND STAINING OF YOUR HARDWOOD FLOORS
Planchers St-Hubert specializes in the installation, sanding and finishing of your wood floor coverings. By finishing, we mean the meticulous application of stain and varnish to your floors, whether it is hardwood, floating floor or parquetry. Our experienced professionals offer you a superior quality hardwood floor varnishing service in the residential and commercial sectors.
Finishing is the step that closely follows that of sanding your floors. We first make sure the floor is completely dust free, after which we can apply the finish of your choice, depending on the look you want to achieve. Our methods of continuous movements and controlled pressure ensure an absence of streaks and demarcations, for a uniform and visually pleasing result.
SANDING
Choosing Planchers St-Hubert means ensuring impeccable service at all stages of the process.
Our company holds a specialized contractor's license and has been working in the installation and sanding of wood floors since 1976.
DUST-FREE SANDING
BLOG ARTICLES
No Posts Found